English Premier League Schedule
---
English Premier League News
Tottenham's Harry Kane: Richarlison racist incident 'unacceptable'
Tottenham captain Harry Kane has condemned a racist incident involving Richarlison during Brazil's 5-1 victory over Tunisia as "unacceptable."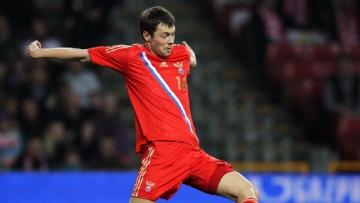 Former Premier League player summoned to serve in Russian army
Former Everton player Diniyar Bilyaletdinov has been summoned to serve in the Russian army.
Dortmund's Jude Bellingham can choose between Liverpool, Man United, Real Madrid and more, but where should he go?
Borussia Dortmund midfielder Jude Bellingham can basically pick his next club. His transfer may cost €120m but where should he go?
Premier League without VAR: Liverpool, Man United and Chelsea slump; Arsenal are 100%
Fans always argue about which Premier League teams get the better of the VAR decisions, and this season we aim to find the definitive answer.
Player injuries up 20% in Europe's top 5 leagues last season amid packed schedule - study
Injuries across Europe's five major leagues rose by 20% last season and cost clubs in the region of half a billion pounds, a new study has found.
Why there's hope for Liverpool in the race to sign Bellingham
ESPN's Football Forecast team explain why Liverpool is a serious option for Jude Bellingham's next club.
Can Man City convince Pep Guardiola to renew his contract or will the coach move on?
Pep Guardiola didn't stay at Barcelona or Bayern Munich as long as he has been at Manchester City, but he may be ready for his next challenge.
Man City to assess John Stones' fitness for Man United derby
Manchester City are sweating on the fitness of John Stones for the Manchester derby after the defender picked up an injury on international duty.
Pulisic unveils new kit collection with Puma
Herculez Gomez feels Christian Pulisic's new collaboration with Puma is nicer than the USMNT's kits for the World Cup.
Are Steven Gerrard and Frank Lampard the only options for next England manager?
Gareth Southgate knows his job as England manager is on the line, but if the FA wants an English replacement, there aren't many good options.
What are Cristiano Ronaldo's options? Man United forward has big call to make on his future
After failing to find an exit in the summer, Cristiano Ronaldo must decide if he still wants to seek a way out or stay the course at Man United.
England's Harry Maguire on critics: It's just for 'clicks'
England and Manchester United's Harry Maguire has hit back at those who criticise him, saying negative stories about him are only done for "clicks."
---