---
Kerala Blasters vs Bengaluru FC: ISL Season 10 starts with a bang as its newest rivals play opening game
Kerala Blasters FC vs Bengaluru FC the ISL's first proper, organic rivalry: not one of shared ancient histories or a modern manufactured marketing exercise.
ISL 2023-24: Top 7 transfers of the new season
Who will be the best transfer in ISL 2023-24?
How the 'Indian' was gradually put in the Indian Super League over nine years
As we head into the 10th season of the Indian Super League, we look at the impact the league has made on Indian football.
ISL 2023-24: Top 5 Indian players to watch out for
Who will be the best Indian player at ISL 2023-24?
The only ISL 2023-24 preview you need to read
The 10th season of the Indian Super League has the potential to be the most competitive one ever.
ISL 2023-24: Strength, weakness, key players and what to expect from each team
We look at key factors for each of the 12 teams in the Indian Super League this season.
ISL 2023-24: Top 5 foreign players to watch out for
Seven of the nine Players of the Season in ISL history have been foreigners - can they make an impact yet again?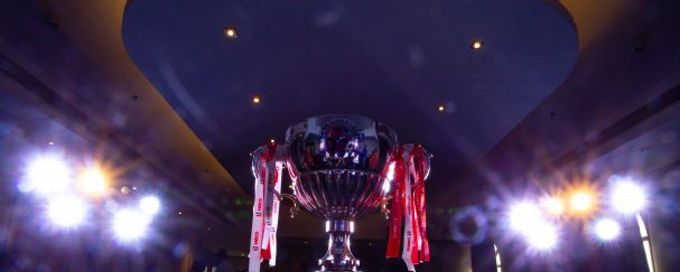 ISL 2023-24: League to start on September 21; full list of fixtures
The matches will kick off at 8 PM with the double headers, on Saturdays, starting at 5.30 PM.
Gurpreet Singh Sandhu on not moving to Stabaek: 'Don't hate me'
India's no.1 goalkeeper, who spent three years playing football for Stabaek in Norway, also doesn't buy the criticism that Indian players don't like to challenge themselves.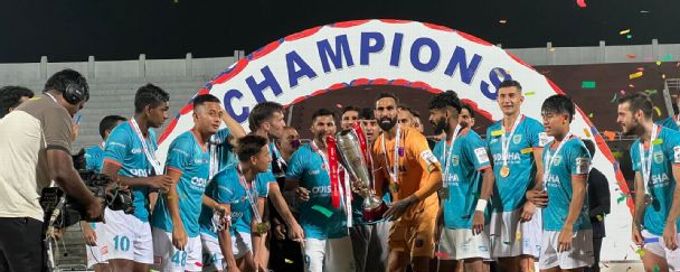 Super Cup review: Clifford Miranda fulfils Odisha's dream; Kerala Blasters, I-League clubs struggle
Plus, BFC reach third final, but is it a good season? More disappointment for FC Goa and Chennaiyin.
Odisha FC win Super Cup, beat Bengaluru FC 2-1
Odisha FC beat Bengaluru FC 2-1 to win the 2023 Super Cup.
Sweeper keeper, future leader: The Phurba Lachenpa story
Phurba Lachenpa India's #1 sweeper-keeper: he isn't afraid to have the ball at his feet or to race off his line to block a shot.
Bengaluru FC enter Super Cup semifinals after 1-1 draw against Kerala Blasters
Sreenidi Deccan lost 0-1 to RoundGlass Punjab in the other Group A encounter, allowing BFC to progress as group-winners.
Kerala Blasters, Bengaluru FC look to settle 'unfinished' business in blockbuster Super Cup clash
The format of the Super Cup and results so far have also added weight to this contest, with this almost being a must-win game for either side.
ISL 2022-23: Vishal Kaith, Greg Stewart, Dimi Petratos headline ESPN's Team of the Season
There were many deserving names; whittling them down to a starting XI and nine substitutes with the 4+2 foreigner rule in place was a tough task.
Everything on the line: How Sandesh Jhingan became India's best defender (again)
Jhingan's mentality and ability to marshal the backline from the middle of a three-man defence have made him the bedrock of this Bengaluru side.
ISL final: Cool vs coiled, fixed vs flexible in clash of contrasts
ATK Mohun Bagan take on Bengaluru FC in the 2022-23 Indian Super League final on March 18, 7:30 pm.
ISL final: Decoding the tactical battle between ATK Mohun Bagan and Bengaluru FC
Here's how the tactical battle might take place in the ISL final between ATK Mohun Bagan and Bengaluru FC.
'Not today': The remarkable renaissance of Bengaluru FC
From title contenders to no-hopers to title contenders once again, it has been some arc for Bengaluru FC.
ISL 2022-23: The 10 wins that took Bengaluru FC to the final
A last-gasp win over NorthEast United began Bengaluru's thrilling 10-game winning run that took them to the ISL final.
ISL 2022-23 semifinal: Gurpreet's giant heart, wingspan triumph as Phurba's heroics go in vain
Bengaluru FC progressed to the ISL final at Mumbai City's expense after a thrilling penalty shootout.
ISL 2022-23 semifinal: Bengaluru FC triumph on penalties against Mumbai City FC to book final appearance
Gurpreet Singh Sandhu saved Mehtab Singh's penalty, before Sandesh Jhingan scored as BFC won 9-8 on penalties.
ISL 2022-23 semifinal: How Mumbai City can beat Bengaluru FC to reach the final
Mumbai City travel to Bengaluru trailing 0-1 from their first leg, which means nothing but a win will do for the runaway league shield winners.
ISL 2022-23 semifinal: How Bengaluru FC can beat Mumbai City to reach the final
In five previous semifinal home legs in all competitions, BFC have not lost a single one, winning four and drawing one.
Bengaluru FC dine on Sunil Chhetri's fine wine as Mumbai City wilt
Sunil Chhetri proved decisive once again as Bengaluru take a 1-0 advantage home in their semifinal against Mumbai City.
Team Leaders
Top Scorers
| # | Player | Goals | M | A |
| --- | --- | --- | --- | --- |
| 1 | Gurpreet Singh.. | 0 | 0 | 0 |
| 6 | Vikram Pratap .. | 0 | 0 | 0 |
| 13 | Amrit Gope | 0 | 0 | 0 |
Top Assists
| # | Player | Assists | M | G |
| --- | --- | --- | --- | --- |
| 1 | Gurpreet Singh.. | 0 | 0 | 0 |
| 6 | Vikram Pratap .. | 0 | 0 | 0 |
| 13 | Amrit Gope | 0 | 0 | 0 |