Malawi
3rd in Africa Cup of Nations Qualifying
---
Africa's players hit their stride as Women's World Cup approaches
As the Women's World Cup approaches, many of Africa's stars are in fine form, as March saw standout performances from players in Europe and China.
AFCON qualifying: Guinea-Bissau upset Nigeria, Morocco reach finals
Guinea-Bissau's Mama Balde scored the only goal as they stunned Nigeria with a 1-0 win in their Africa Cup of Nations qualifier in Abuja.
Africa's footballers shine across Europe in October women's rankings
Inter Milan's Tabitha Chawinga tops the pile yet again in October's Women's Rankings, after a productive month for attacking players across Europe.
Inter Milan duo top African women's power rankings for September
Tabitha Chawinga and Ajara Nchout top the rankings, but there are plenty of players snapping at their heels as the European season picks up.
Malawi's Chawinga shines as Chinese Super League resumes
April's women's power rankings are led by Malawi's Tabitha Chawinga, who shot to the top of the Chinese charts since the league resumed recently.
Morocco fight back to beat Malawi and reach Africa Cup of Nations quarters
Achraf Hakimi curled in a long-range free kick as Morocco came back to beat Malawi 2-1 in the last-16 of the Africa Cup of Nations on Tuesday.
Sadio Mane isn't 'washing his own underpants' - Malawi coach alleges AFCON mistreatment
Malawi head coach Mario Marinica complained about the conditions his team have encountered at their Africa Cup of Nations accommodation.
Blunt Senegal held by Malawi but top Group B at Africa Cup of Nations
Senegal failed to fire again and were fortunate not to concede a penalty in a 0-0 draw with unfancied Malawi on Tuesday.
Mhango double seals Malawi win over Zimbabwe at Africa Cup of Nations
Malawi's Frank Mhango scored twice as they stunned southern African rivals Zimbabwe with a 2-1 victory.
Sylla strike lifts Guinea to 1-0 win over Malawi at AFCON
Guinea left-back Issiaga Sylla scored a first-half goal to steer his side to a fortunate 1-0 victory over depleted Malawi.
Malawi's Chawinga sisters top November's African women's power ranking
November belonged to Malawi's Chawinga sisters, Tabitha and Temwa, as they won the Chinese Women's Super League (CWSL) with Wuhan Jiangda.
World Cup qualifying: Nigeria can't afford further slips, South Africa and Ghana poised for blockbuster
What's at stake in the final two gameweeks of African World Cup qualifying round two, as the continent's top sides battle to go to Qatar 2022.
Nigeria could win 2022 Africa Cup of Nations, and other far-too-early predictions
ESPN looks forward to the 2022 Africa Cup of Nations, making far-too-early predictions and a group-by-group rundown after the draw.
COSAFA U20: Hosts Zambia get tough draw
Hosts Zambia have been drawn in a tough Group A at the 2018 COSAFA Under-20 Championships to be staged in Kitwe from December 2-14.
Youth investment will drive Malawi's rise - Nyamilandu
Malawi aren't one of African football's big names, but that could soon change when the country's considerable youth investment bears fruit.
Orphans in Malawi receive over 100 Sadio Mane No. 19 shirts
Orphans in Malawi have received over 100 Sadio Mane Liverpool shirts after they were donated when the forward changed his squad number in summer.
Seedorf reveals latest Cameroon captain as rotation continues
Georges Mandjeck will skipper the Indomitable Lions in Tuesday's meeting with Malawi.
Seedorf gets first Cameroon win, Malawi defeated
The Dutch great picked up his first win as an international coach as the Flames were dispatched 1-0.
Mugisha backs Nyamilandu for Fifa Council
Justus Mugisha, the Vice President of Ugandan FA, believes Walter Nyamilandu will represent Africa well after being elected to the FIFA Council.
Nyamilandu beats Jordaan to FIFA Council position
The President of Malawi's FA, Walter Nyamilandu, has been elected as a FIFA Council member for Africa's Anglophone region.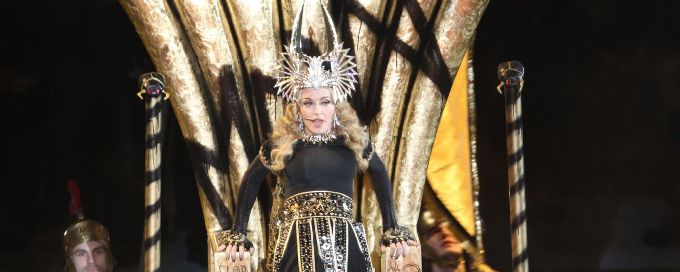 Madonna planning to open football academy in Malawi
The Queen of Pop is also a soccer mom, and she's getting ever more involved in the beautiful game.
Malawi U20 striker Abel Mwakilama dies of suspected malari
Malawi under-20 striker Abel Mwakilama died on Friday of suspected cerebral malaria in Portugal.
Ronny Van Geneugden outlines plans for Malawi's future
Ronny Van Geneugden, the head coach of the Malawi national football team, has revealed his blueprint to transform the Flames' fortunes.
Fan dies during match between Kakoma FC and Chicago FC in Malawi - police
Police say a football fan died after he was hit by a rock thrown by rival supporters at a game in Malawi.
African Friendlies: Malawi stun Togo, Benin edge past Equatorial Guinea
The Flames secured an unlikely 1-0 triumph over the Sparrow Hawks in Morocco, while Benin demonstrated their class against Equatorial Guinea.
Team Leaders
Top Scorers
Top Assists